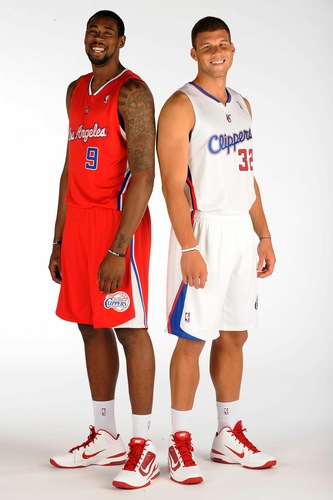 A while back I knew this crazy old guy that lived in my neighborhood who owned this '72 Mercedes Benz 280 SE. It was beautiful. It was in perfect showroom black condition that was all original. I wanted it. So, I figured the next time I'd see him I'd ask if it's for sale. But before I asked I had to do my due diligence... I checked cars.com, Auto-trader and eBay motors and I came to the conclusion that it was worth between $7-$8 thousand dollars. So sure enough, i see him by the Starbucks and I asked if his car was for sale.
He looked at me and said, "Yeah, sure, its gunna cost ya $13,000."
I told him about my research and asked how he came to such a figure?
He said, " Son... (yup, he son'ned me) you're right. This car is worth $8,000. It's also worth $5,000 in sentimental value because of my relationship and attachment with the car. I've owned it for 36 years."
I walked away from the situation learning that with all things exist an immeasurable amount of value based on sentiment.
It's no secret DeAndre Jordan and Blake Griffin are the best of friends. This unknown value of the relationship and sentiment between the two will surely be factored when the Clippers negotiate a deal with DeAndre Jordan. But so will DeAndre Jordan. He is a restricted free agent meaning that any team can offer him a contract and the Clippers can choose to match it. DeAndre may very well get an offer for $10 million a year from the Houston Rockets. Will he choose to play at home, or will he stay with the LA Clippers for a bit less to play with Blake Griffin and Eric Gordon?
With DeAndre Jordans' contract coming up there has been some debate as to what the Clippers are prepared to do. First, they have to put a value on Deandre Jordan and that may be a hard thing to do
of his valuation. Its almost assumed via every blog and NBA beat writer that he'll receive a contract in the neighborhood of $7 - $10 million.... Are we prepared to pay him that much?
What's he truly worth to the Clippers? Is that figure the same worth to other NBA teams? What do other centers with similar stats in the league earn? These are all questions the Clippers front office will have to find an answer to.
I figured to try something interesting.... What would DeAndre Jordan get paid in comparison to other Centers in the NBA. I figure by using by John Hollinger's PER, as a single digit to use as a barometer of a players talent level. I also only chose centers that received deals in the last 4 years. I decided not to use superstars (Dwight Howard) or overpaid low producing centers. The math equation for this would be a simple ratio. Here is an example... Chicago paid Joakim Noah roughly $12 million a year with a PER rating of 18.8. Deandre Jordan has a PER rating of 14.8. You multiply 14.8 by $12 million and that gets you 177,600,000 then you divide that by 18.8 which equals $9,446,808 million a year. This would allow you to assume, in a similar circumstance, Chicago would pay DeAndre roughly $9.5 million a year.
Here are some more
DeAndre Jordan 2010-2011 per 36 stat line 10.0-Pts 10.1-Reb 0.7-Ast 2.5-Blks 0.7-Stls 45%- FT% 14.8-PER
Joakim Noah 2010-2011 per 36 stat line.......... 12.8-Pts 11.4-Reb 2.4-Ast 1.6-Blks 1.1-Stls 74%-FT% 18.8-PER $12 million per year = DeAndre would get $9,446,808 million a year
Andrea Bargnani 2010-2011 per 36 stat line.......21.6-Pts 5.2-Reb 1.9-Ast 0.7-Blks 0.5-Stls 82%-FT% 16.5-PER $10.5 million per year = DeAndre would tender $9,418,181 million per year
Andrew Bynum 2010-2011 per 36 stat line ...........14.7-pts 12.2-Reb 1.8-Ast 2.5-Blks 0.5-Stls 66%-FT% 21.0PER $14.4 million per year = DeAndre would tender $10,148,571 million per year
LaMarcus Aldridge 2010-2011 per 36 stat line... 19.8-pts 7.9-Reb 1.9-Ast 1.1-Blks 0.9-Stls 79%-FT% 21.5PER $13 million per year = DeAndre would tender $8,948,837 million per year
Andrew Bogut 2010-2011 per 36 stat line ............13.0-pts 11.3-Reb 2.1-Ast 2.6-Blks 0.7-Stls 44%-FT% 16.7-PER $12 million per year = DeAndre would tender $10,634,730 million per year
AL Horford 2010-2011 per 36 stat line................. 15.7-pts 9.6-Reb 3.5-Ast 1.1-Blks 0.8-Stls 80%- FT% 20.8-PER $12 million per year = DeAndre would tender $8,538,461 million per year
Marcin Gortat 2010-2011 per 36 stat line............ 15.8-pts 11.3-Reb 1.2-Ast 1.5-Blks 0.6-Stls 73%-FT% 17.83PER $6.8 million per year = DeAndre would tender $5,644,419 million per year
Kendrick Perkins 2010-2011per 36 stat line....... 8.4-pts 11.3-Reb 1.3-Ast 1.3-Blks 0.4-Stls 56%-FT% 9.6PER $8.4million per year = DeAndre would tender $12,950,000 million per year
Of course there are different factors that will come in to play when NBA free agency opens. As I mentioned earlier, DeAndre will be a restricted free agent. That means we can sit back and see what the market offers him and when that happens we can choose to match his contract. Deandre isn't the only free agent center on the market. Along with him will be Nene, Tyson Chandler, Marc Gasol, and Samuel Dalembert. If we lose DeAndre in free agency, it will be because someone is over paying for him. That won't happen as much in a new CBA climate. If Deandre Jordan were to go for an amount over $10 million. I wouldn't mind going a couple million more to get Marc Gasol. I'd say more or less we are in the drivers seat. Negotiating with as many free agents out there and all star free agent to be Chris Kaman still on the roster and the potential top 5 draft pick in Andre Drummond with Minnesota's unprotected 2012 draft pick things are looking good.